Exclusive!!
BOOK NOW
Chicago House European Tour in your city!
Now you can be part of the Legend.
Combos:
2 deejays + 1 live
3 deejays + 2 lives
+ optional:
Movie premiere 'The Unusual Suspect' by Chip E
******
Do you want to host the official creators of House Music in your club or event? We can bring you the real unique history... the real Names:
- Jesse Saunders
(more about him)
- Marshall Jefferson
(more about him)
- DJ Pierre
(more about him)
- Chip E
(more about him)
- Robert Owens live & dj
(more about him)
- Farley Jackmaster Funk
(more about him)
- Maurice Joshua
(more about him)
- Roy Davis Jr
(more about him)
- Phuture 303 live
(more about them)



+ OPTIONAL: Longplaying Movie-Report, the history of House Music featuring all legendary deejays from Chicago Premiere of "THE UNUSUAL SUSPECT".
All these artists were genuine creators of what was and what is House Music... on Trax records, and all the legendary labels that made their dream come true.
From the hashes of Disco and Electropop, House Music went to change our lives in 1984. On and On, the beat came on by the doors of clubs like the Muzic Box, the Warehouse, the Powerplant, all in Chicago.
From that very moment, Electronic music was about to rule the charts for two decades.
Sick of the fake fuzz? You want the true stuff?
Call us now: ++ 32 2 647 96 74
Send us a mail for more information about this tour
Or mail: info@deejaybooking.com


Now Trax Records celebrates the 20 Years of House Music with a special Anniversary Collection triple CD compiled and mixed by Paul Johnson & Maurice Joshua.
Finally available in Europe, featuring the hits by Frankie Knuckles, Mr Fingers, Marshall Jefferson, Farley Jackmaster Funk, Jamie Principle, Robert Owens, Maurice, Screamin Rachael, and many many more...

Ever sang in your bathroom "Now this is how it started, and my dreams are broken hearted coz I love you… baby"?
Ever whistled "gotta have House music all night long! With this House music you can't go wrong! Move your body"?
Ever danced on "Hou-Hou Hou-Hou Housenation"?
Ever felt in love on "but I need your love… don't make me wait too long coz I need your touch"?
Ever lost your mind on "Baby wants to ride… so high"?
Ever took your shirt off on "This is Acid… gonna give you Acid"?
Ever made love on "I'll be your friend… until the end"?
Ever been scared by the message "And in the end, I'll be your only friend…"?
If not, we can't really help you.
But if so, then you're a child of the Trax generation.
All those dance anthems came up on Trax Records in Chicago between 1984 and 1992, and that's how House Music went to be international.
A LEGEND
It's now 20 years that House shook the world of clubbing... yes, 20 years of passion and soulclubbing, 20 years of Chicago sounds ruling the planet with faith and happiness.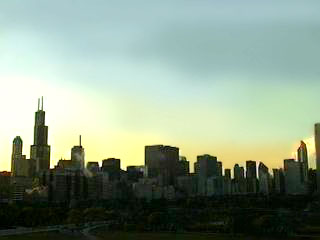 1984 when Ron Hardy, Frankie Knuckles, Jessie Saunders, Larry Heard and so many other artists started to create a new style of music, they could never figure that House would be now the major popular music style for young crowds.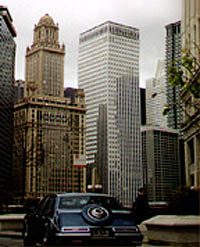 Back then it started in clubs for less than 600 ppl, and now the story leads to the Parades (750.000 party people at the Rotterdam Dance Parade, 250.000 at the Belgian City Parade, 400.000 in Zürich, a million in Berlin, ...), the biggest festivals (Creamfields, Dance Valley, DEMF, I Love Techno, Sonar, Nature One, Mayday) with often more than 50.000 to 100.000 party people.
A PARTY MUSIC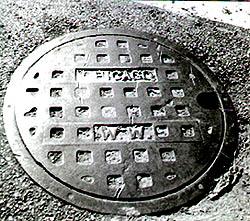 There was a time ... when only a few labels entered the competition for House Music. People slowly forgot the Disco companies like West End rec, Casablanca and Montana rec, and started to look at the 'House Sound of Chicago', ...
Want a trip to Chicago?
Want a journey into House Music?
Want a REAL GENUINE House party?
Want a mix of Deep and Acid?
You got it all.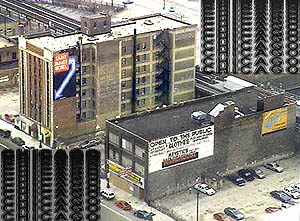 Feedback from the first shot in Brussels 11th of December:
- Marshall Jefferson, legendary creator of the "House Music Anthem" in 1986 and former member of the band 'Ten City', blends all oldschool Chicago kicks with a touch of tomorrow. He recreates "Move Your Body" live in front of the people and drops a serious set of Acid House for 45 minutes (!!). Feel devotion!
- Farley Jackmaster rises & shines by taking the mike and sings "Now This is How It Started!" before spoinning "Love Can't Turn Around"... mixed with "Jack Your Body", "Housenation", Ralphie Rosario's, Mr Fingers', and all time House classics. A page of history for an unstoppable party.
- Screamin Rachael (president of Trax records) presents the artists, screams her passion while they mix, warms up the crowd like no one else could, and performs her new single in a vocal pa.
- Robert Owens is at his top by performing almost all his legendary songs for a passionated crowd. He sings "I'll Be Your Friend", "Fantasy Girl", "Can You Feel It", "I Go Back", etc... all his releases from the 80's to nowadays, mixed with historical House tunes. A must.